Want Radio Quality Production / Mixing and Mastering?
Wise Youngblood - Produced / Engineered / Mixed

Band of Rascals - Produced / Engineered / Mixed

High Noon To Midnight - Produced / Engineered / Mixed

Band of Rascals - Produced / Engineered / Mixed
Producer
First and foremost - the role I prefer in the studio is that of the Producer. I thrive to become the "hidden member" of each band I work with and hope to guide them to unlocking the full potential of each song they bring me while still staying true to their unique sound and identity.

"Malcolm has a fluid workflow and is extremely knowledgeable yet never over baring in his opinions during a production. In addition to that he is just a genuinely nice human and fun to be with in a creative environment."
- Loke Webb, Deep Sea Gypsies.
Mixing
Mixing is arguably the most important step of the entire recording process and it is something I have worked hard to excel at. Massive drum tones, focused vocals, thick guitars, punchy and full bass tones - I strive to make your mix into something that not only sounds great, but feels great as well.

"Working with Malcom is always fantastic. He works with a level of professionalism that I find is lacking in a lot of people today. The quality of his product speaks for itself, and you always know that when you hear the final mix, it will be everything you had hoped and more. I can't stress enough how great of work He does."
- Michael Holtner, Artist Manager.
Engineering
Sometimes the artist doesn't want an outside producer having input on their music, or sometimes they have already hired a producer and just need someone to make sure their source sounds are great - that's where the engineer comes in. Hire me as an engineer to insure that your recorded sounds are as true to their source as possible and make sure you always have a professional product.

"Our band Lovecoast has worked with Malcolm on a couple of tracks now and we have always loved his work ethic and ability to give us the exact sounds we are looking for! He's a real gem, even helped us win a cool $5,000 with his engineer/producer skills. We would highly recommend him!"
- Danielle Sweeney, Lovecoast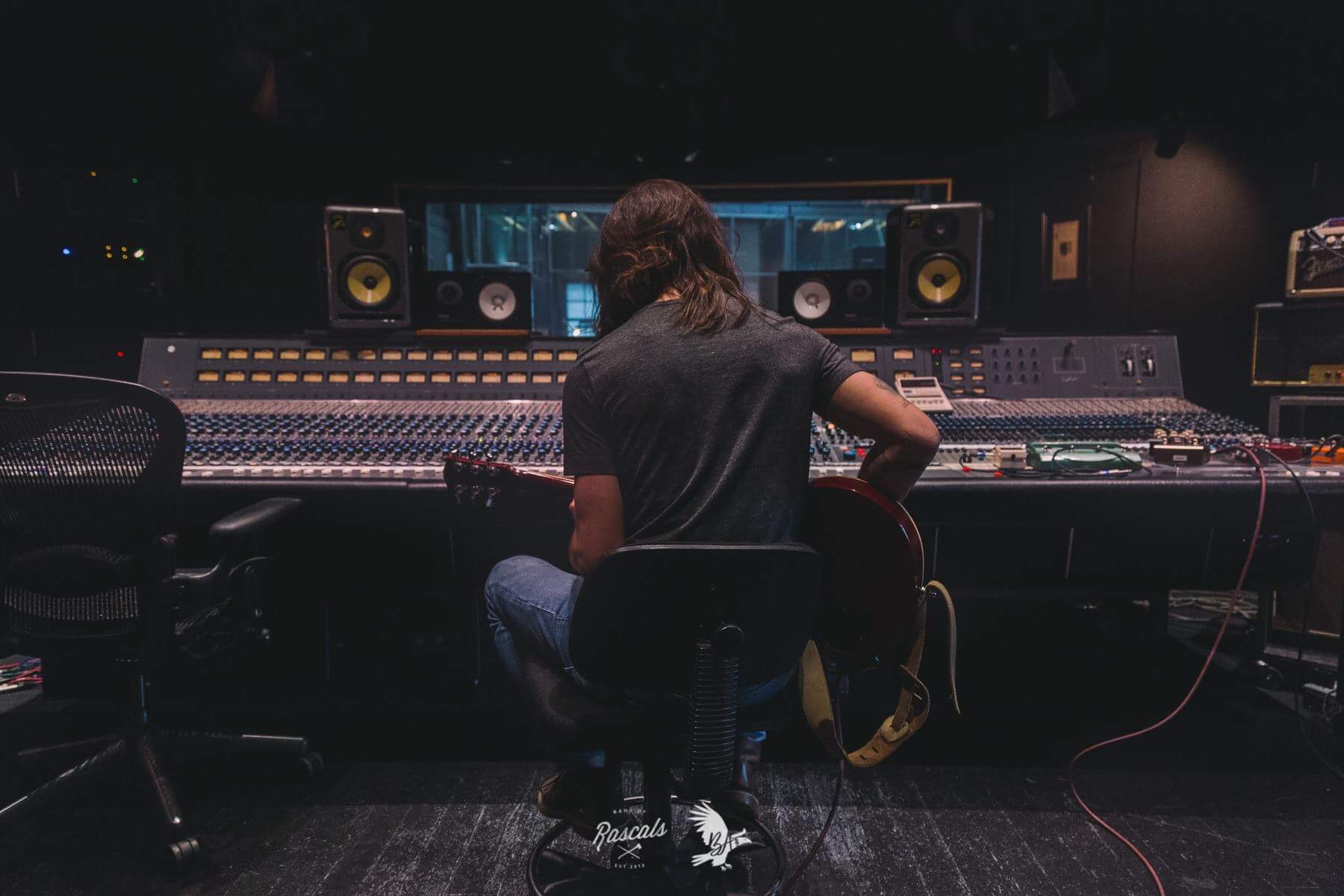 Malcom Owen-Flood is a internationally acclaimed Music Producer and Mix Engineer who has done work for artists in at least 4 different continents. His work has achieved over 2 million combined streams and he has had over a dozen radio successes (one reaching #23 on the Billboard Active Rock Radio Charts) and has had over four major network placements on television.
When he isn't travelling the world to work with new bands he can be found touring with his rock outfit, Band of Rascals, who just recently returned from an extensive European tour, after releasing their charting EP, Tempest, which was produced by audio legend, Eric Ratz (Billy Talent, Big Wreck, The Arkells) at the Warehouse Recording Studio (ACDC, Muse, Aerosmith, Bryan Adams, Elton John).
With over a decade in the industry, Malcom feels like he is just getting started and looks forward to what new artists he will be working with next.
Malcom has either Produced (P), Mixed (M), or Engineered (E) with these artists:
P = Producer / M = Mixed / E = Engineered
Band of Rascals - P/M/E - 91.3 Zone BOTM - Achieved #23 on Billboard Active Rock Radio Charts and has over 1.5 Million Streams On Spotify Canada. Been featured on The Grand Tour (Amazon Prime), Chesapeake Shores (Hallmark Network), Redbull TV, and more!
Jesse Roper - P/E - Factor Grant awarded project
Wise Youngblood - P/M/E - 91.3 Zone BOTM and over 100k Spotify streams (and counting)
Jon and Roy - Assistant Engineer
Shed Monkeys - P/M/E
Zhao Jia Bang (Shanghai, China) - P/M/E
Chase The Bear - P/M/E - Winners of Best of Van 2018, and recently opened for The Trews!
Carmanah - Performed radio edit for single Nightmare.
Chase Spencer - P/M/E
Lovecoast - P/M/E - Won LG 104.3's VanCover Contest of $5000
Deep Sea Gypsies - E/M - Featured on 100.3 The Q Rock Radio Station and 91.3 The Zone
High Noon To Midnight - P/M/E- 91.3 The Zone Band of The Month - "Burn" full rotation
Stinging Belle - P/M/E
Quadra Sound - P/M/E
Lo Waight - P/M/E
Katja Von Bauske (Germany) - M - Songs were mastered at Abbey Roads Studios!
Malahat - P/E - Achieved 91.3 Zone BOTM with their song "Fat Tongue"
Shepard - P/M/E
Cara McCandless - P/M/E - "Tied Down" Achieved airtime on 100.3 The Q FM Radio Station
Sweeet Action - P/M/E
Standard Issue Pleasure Model - M
Mad Mona - P/M/E
Ramblerspeak - P/M/E
Secondhand Habit - Bad Habit - P/M/E
Valdy - E
Adam Bay - P/M/E - Awarded Best Weissenborn album of 2016 / Won $10,000 Storyhive Grant
Taylor Fance - P/M/E
Naden Band of The Royal Canadian Navy - E
Ken Lavigne - E
Sound and Science - P/E
Sean Patton - P/M/E
Vibrant Visuals - E - Engineered drum tracks for upcoming LP
The Window Lickers - E - Engineered drums and bed tracks for upcoming EP
Jay Davis - P/M/E
The Grass Tracks - E
Cory Steiner - P/M/E
Dave Cormier - E
The Blooming - P/M/E
Coastal Giant - P/M/E

FILM
The Grand Tour - Assistant Engineer on Holler and Sea's Coming Down (both featured in Season 3, Episode #1)
Chesapeake Shores (Hallmark Network) - Assistant Engineer on song featured, and "band member' in scene.
Jim Shockey's Hunting Adventures (Outdoor Channel) - Assistant Mix Engineer
Made You Look Media - Mixed and Edited "Building The Room" - a Comedy Documentary-Style Film
MooseMeat and Marmalade (APTN) - Cree Dialogue engineer and editor, and assistant dialogue mix preparation engineer
and more....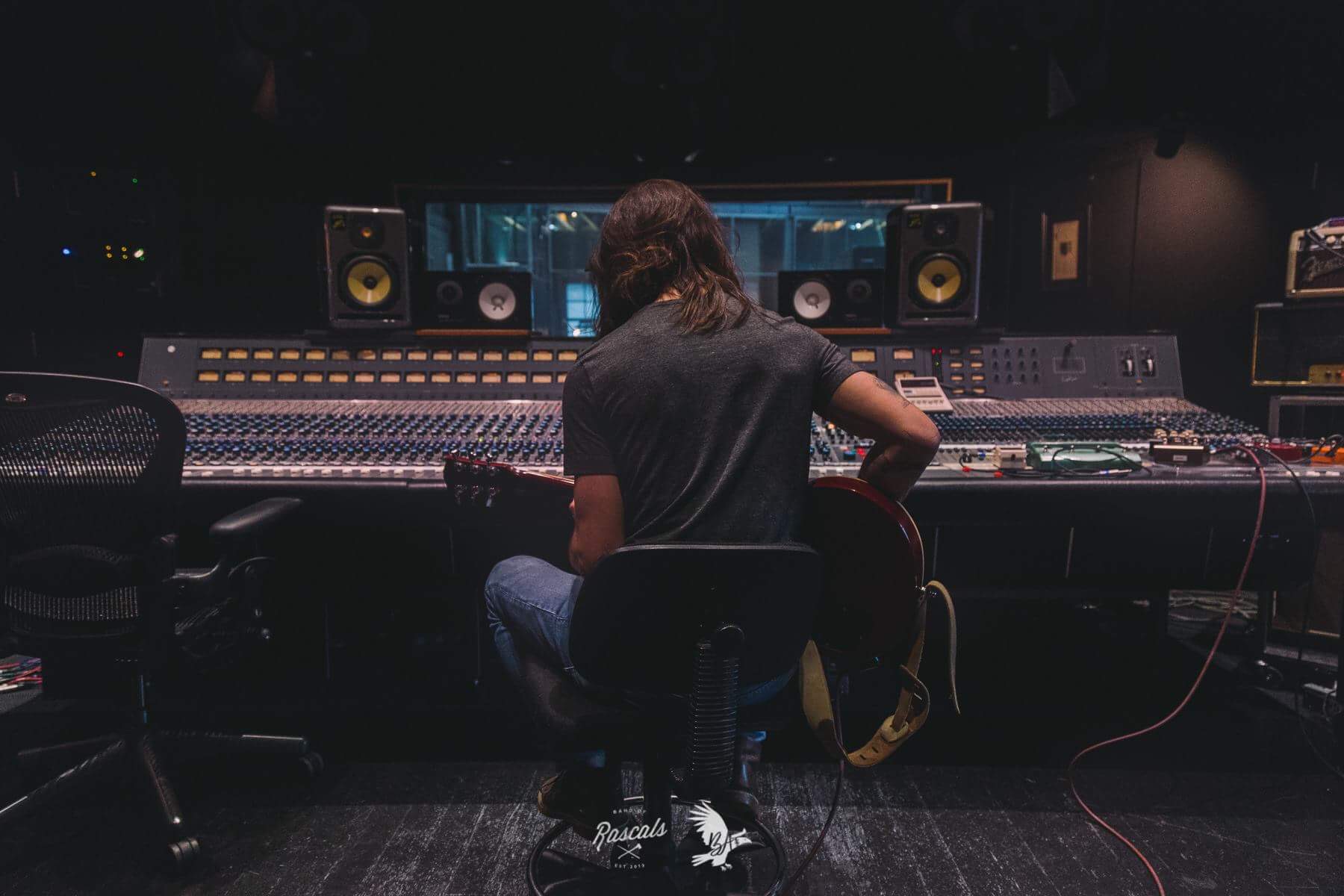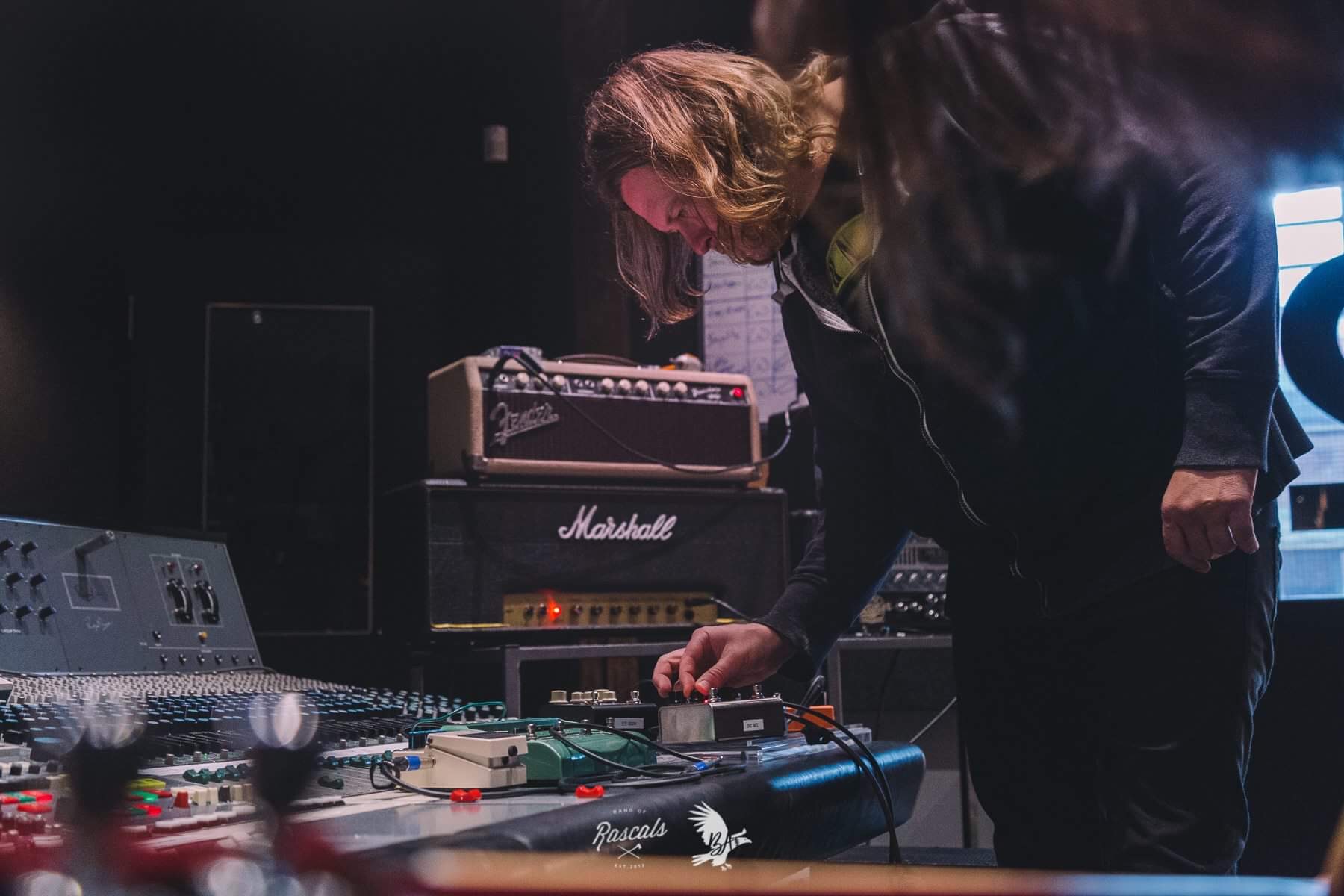 "Nuts and bolts rock 'n' roll" is the way critically acclaimed Warner musician Jesse Roper describes the dynamic fusion of explosive drums, driving guitars, and inimitable vocals that is Band of Rascals. The Victoria, BC based four-piece has quickly established itself as a major force in the Western Canadian music scene; the result of an overwhelmingly successful year of sold out shows, multiple festival slots and the release of their critically acclaimed self-titled debut EP.
Blending elements of hard-hitting modern rock with the vintage aesthetic of southern blues à la Kings of Leon and the Black Keys, Band of Rascals has created an evocative sound, captivating audiences of all ages. This distinct sound is matched only by their electrifying live performance. "I was absolutely blown away the first time I saw them," said Dylan Willows (Festival promoter and radio personality). As word of their energetic live performance spread, the band soon found themselves performing in increasingly larger venues to accommodate the exponential growth of their audience. The band's captivating live show soon gained the attention of multiple radio stations, including modern rock station The Zone @ 91.3 who named them their first feature band of 2015.
Even after the tremendous success of their debut year, the band feel as though they're just getting started. "The response we've had so far has been insane," reflects lead guitarist Malcom Owen-Flood. "It's shown us that this is just the beginning." This holds true as the band continues to break new ground, performing in front of constantly growing audiences and new markets, writing new music, and pushing the boundaries of what defines modern rock. With their music currently seeing sales across three continents and counting, the band strives to keep pushing forward and continuing their impressive upward trajectory.
Vocals, Guitar / Sam Trainor
Guitar, Harmonica / Malcom Owen-Flood
Bass, Vocals / Sean Marcy
Drums / Marcus Manhas
Want to be prepared for the studio?
Download My Free "Studio Preparation Guide" Below!